Home

/

9RU 600x600mm wxd Hinged wallmount server rack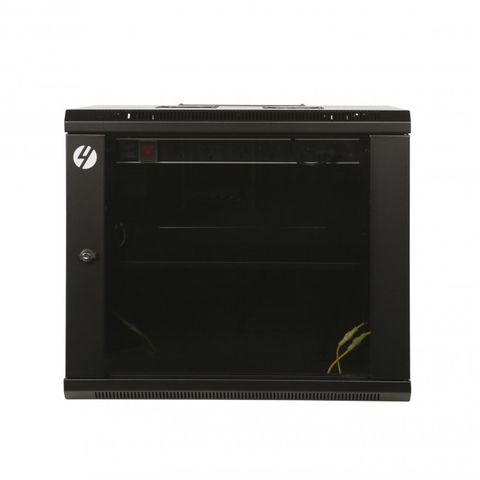 Image for illustration purposes, please see product info
9RU 600x600mm wxd Hinged wallmount server rack
Manufacturer Code:
002.013.0955
Product Features
The 9RU 600x600x504mm swingframe wall-mount server rack is the perfect solution to mount standard 19" networking equipment in locations that are more exposed. Sturdy and compact to fit limited spaces in crowded warehouse or under-stair space or over existing server cabinets, the hinged wall mount rack server cabinet is easily installed to fit any space where you need your equipment to be safe.

The wall-mounted cabinet offers ideal 360 degree access for easy installation and maintenance. The swingframe construction opens the back of the server like a door, allowing you full access from the back, front and removable sides. It features a sturdy steel design, removable side panels and a tempered, lockable glass door to keep equipment safe and cool. The removable gland plates enable no-hassle cable feeds via roof or base. Valuable server equipment, routers, switches and other networking equipment: the swingframe server cabinet is ideally sized and designed to house all types of applications.

Product Info
- 9RU Swingframe hinged server rack 600x600x504mm
- Rear-hinged swingframe enclosure with reversible drop hinge
- Delivered fully assembled
- Ideally equipped to accommodate any type of application
- High quality steel frame and removable & lockable panelling
- Reversible & lockable tempered glass front door
- 2-Way ceiling mount fan kit
- 6-Way rack mount power rail
- (1) Fixed shelf
- Adjustable 19" L-rails front & rear with RU markings
- Easy cable access via top and bottom glands
- Earthed doors and side panels
- Includes 10 sets of cage nuts
- Loading capacity 65kg

Testing & Certification
- Designed to universal 19" rack standards for complete compatibility
with all leading equipment/OEM brands
- 3 Years manufacturer's warranty
Customer Reviews and Ratings
No Reviews
Be the first to review this product!