QCC Connectors and Cables has moved.
After 34 years in the Milton area, we are starting a new era at Darra.
Our company is growing in size and capability, this means we need larger premises. Due to the scale of projects we have been involved in over the last few years, we also need a building that can hold more stock and allow access to larger transport vehicles. Our new location at Unit 1, 31 Argyle Parade, Darra, meets these new requirements.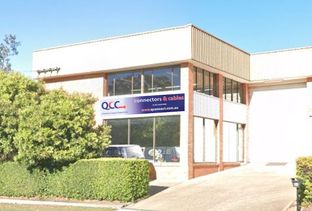 The move will allow QCC to service our customers better as we are bringing our people, workshop and our warehouses together in one place.
We will still offer the same, or better, level of customer service and industry expertise, just from a different location.
Our online store will be getting a facelift as well and we will be communicating these changes and improvements over the next few months.
As part of the move to Darra, we will not have a retail store onsite. Retail sales will be available via the web store, by phone or email.
Customers are welcome to pick up any orders direct at Darra, or we will facilitate delivery.
The last day of trading from our Milton office was Friday the 27th of August.
Our new address is:
Unit 1, 31 Argyle Parade, Darra, 4076.
All other contact details will remain the same.
If you have any questions or need more information regarding any of the information above, feel free to call us on 07 3224 0900 or email us at qcc@qconnect.com.au