QCC keeping the community spirit alive
Our aim at QCC is to do good by our customers. But equally embedded in the QCC corporate culture is a generous community spirit to help whenever we can. QCC prefers low-key activities that each of our team members can be part of and we choose charities close to our and our customers' hearts, always benefitting the community. The spectrum of community activities includes but is not limited to the charities listed below.

Queensland Police Legacy
Established in 1971, the Queensland Police Legacy assists the families of deceased QLD Police Officers, QLD Police Officers whose spouse/partner have died and QLD Police Officers suffering from an incurable/terminal illness. The charity currently supports 54 families, including contributing to the educational expenses of 86 dependent legatee children. If you would like to make a donation to assist in the ongoing support of the Queensland Police Legacy families, please use details below.
BSB 034 000 Westpac | A/C 492936 Queensland Police Legacy | Ref (your name)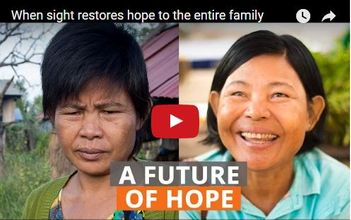 Fred Hollows Foundation
Through QCC Account Manager Liesa McGrorey, our team became involved in the Fred Hollows Foundation, a charity and development organisation working to end avoidable blindness around the world and to improve the health of Indigenous Australians. Of the 32 million blind people worldwide, 60 percent is female and 4 of 5 are needlessly blind. In Australia, there are 384,000 blind or low vision Australians. This figure is expected to rise to over half a million in 2030.
Every year in July, Liesa undertakes a 30 km coastal trek to raise money and awareness. If you would like to support Liesa in her goal to help restore sight to the needlessly blind, this is Liesa's official Fred Hollows Foundation Coastrek Coastrek fundraiser page.