Home

/

Case Studies | QCC Custom Cables | Wiring Harnesses | Custom Cables
Case Studies
Custom Cables and Custom Wiring Harness Projects
QCC is more than your go-to specialist supplier of every type of standard cable and connector. These are some of the recent client-specific custom projects we have been involved with. We have assisted with design, development and manufacture for a number of very satisfied clients.
---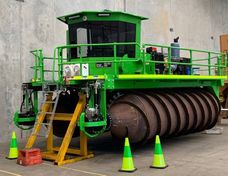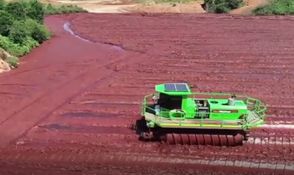 Phibion - Making tailings dams safer, smaller and more sustainable
Project & Outcome
We are always on the lookout for projects where we can add value using our years of in-house expertise and trade-qualified personnel. The Phibion project aims to engage in a long-term partnership where both companies can share knowledge to create a much better outcome over time. A perfect match!
For a detailed Case Study including video, please click here.
---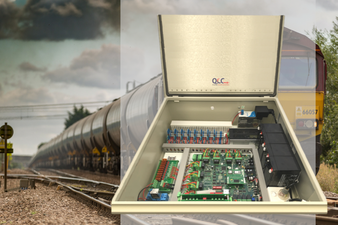 Australian freight railway company
IP-rated 'all-in-one' security access enclosure
Project & Outcome
Design, develop and manufacture a fully customized solution to fit in an IP-rated* metal enclosure to replace the company's current 'end of life' security access system. QCC Custom Cables Build Centre delivered a bundled product code inclusive of all electronic components, cable interconnects and labour required to install components into the IP rated metal enclosure.
A bundled product code means that by ordering 1 line item, the customer receives a fully customized, finished product that contains over 100 individual components, saving time and money while being assured of a consistent high level of quality throughout.
The customer saved time and money. Our Custom Cables Build Centre technicians are trained and experienced to work fast and efficient on assembly lines, leaving the customer's employees to focus on productive work in line with their core competencies. QCC buys componentry in bulk from renowned key suppliers at a volume discount, a saving that is passed onto our customers.
Quality assurance
QCC Custom Cables Build Centre has fit for purpose manufacturing environment processes in place and a team of expertly trained technicians using quality tools. It ensures that every product batch is manufactured to exactly the same level of quality - every single time.
* Ingress Protection: level of sealing effectiveness of electrical enclosures against tools, dirt, moisture and protection against the intrusion of solid objects, including hands and fingers, accidental contact and water.
---




Cubic NextBus Driver Console Interface Cables

Quick Disconnect Units





As part of the NextBus Real-Time Passenger Information System roll-out across Translink bus and ferry services in Brisbane, QCC designed and produced 3,500 customised driver console interface cables to allow passengers to track real-time travel information on their smart devices.

When checking your app or the electronic bus stop display to see the bus arrival time: QCC contributed to get you to your destination, smarter.

See infovideo Brisbane Translink NextBus project.
---
Motorola Solutions Australia
Custom Wired 24-Port Patch Panels


Requiring an urgent delivery of federal requirement specific wiring and assembly of 145 24-port patch panels, communications leader Motorola turned to QCC Custom Cables Build Center.

We produced the 145 panels in record time to high standard, enabling Motorola to meet their deadline for installation across various Australian government departments, including the Emergency Fire & Rescue Services.

See how QCC custom solutions contribute to keep Australia safe in emergencies.

---
Zetron Australasia
37-Pin High-Speed Data Transfer Cables

Australia's state-of-the-art Emergency Operations Centre (QEOC) in Brisbane is the largest in the Southern Hemisphere. Zetron's Advanced Communication System is at the heart of the command-and-control point for three of QEOC's communication centers.

QCC produced Zetron's wishlist for 200 37-pin high-speed data transfer cables conforming to the high quality standard set by Zetron and QEOC.

Hopefully you will never need it, but when you call 000... QCC played a small but important part to get you connected and help.

Click here for a rare look inside the QEOC.
---
Public Safety Business Agency PSBA
Automotive Wire Harness for QPS fleet vehicles


Reliability of the on-board system in Queensland Police vehicles is essential to support operational needs.

QCC supplies quality wiring harnesses for regular refit installations across QPS 2,500 fleet of (un)marked, covert and purpose-built tactical response vehicles, prison and specialised vans.

Single prototype, small or large volume productions or blanket (set delivery date) orders: for each item, we deliver value through high quality.

QCC is a proud supporter of QPCS keeping our community safe.

If you or your company is interested in:
receiving recommendations on truly value added quality solutions, including custom-made enclosures
working with a team that can assist you manage your project on-time and within a tightly cost-controlled budget
minimising delays to your company project by sourcing the right solution and materials
presenting to your company project team a high-spec, high-quality, flawlessly working product that exceeds requirements
Get in touch with us today to discuss your project. We will provide a FREE expert recommendation based on our decades of knowledge and experience.
Call us on 07 3224 0900 or email us.
---