Hello, it's your QCC team here
The QCC story started in 1987 and has developed from Steve Clarke's one-man band start-up to a company that has offices in Milton and a manufacturing facility in Darra. We have come a long way in 30 years and have many loyal customers that have been with us since we started. Our employees are one of the major reasons why we have been successful and we continue to grow and gain new customers because of the quality services and products that we deliver.
Interested in the people that drive QCC? Read on!
When you talk to QCC, you're in touch with a very international team of people, representing no less than 9 cultures. We have true blue Aussies on our team. But also happily adopted Aussies from places like the Solomon Islands, Wales, New Zealand, England, Thailand, the Netherlands and the Philippines.
What is it we do? Simple: we love wracking our brains to solve our customer's connectivity problems. We strive to come to a high-value solution that strikes the best balance between cost and quality of product. We have done this for 30+ years and we must be good at it, given our loyal base of happy customers, who don't think twice to rely on us to give them reliable advice and quality, cost effective solutions.
We at team QCC are old enough to have decades of experience and knowledge between us. We are also young enough to keep up with (business) technological developments. And we take pride in our drive to make things happen for our customers - every single day.
Real people, real service

Rob Boogers Andrew George Gerry George Phil Richards
Managing Director General Manager, Director Operations Manager Sales Manager
Isaac Hansen Rebecca Devine Sacha Barry
Internal sales Finance & Admin Technical Sales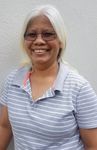 Cameron Wills Sukanya Wanking Zeeten Gevaudan Jack George
Production Technical Lead Production Assistant Production Assistant Production Assistant
Charlene Morris
Receipt & Dispatch